DIY Pup n' Kitty Treats
Subscribe
Want to treat your best friend in the best way? Well we think we may just be able to help you!
Sign up for a subscription, where every month or two, we will send you a selection of any 4 D.I.Y. Pet Treats of your choice. All you and your buddy have to do is bake and enjoy! Plus you can always shop for more if you would like more treats in between shipments!
Subscribe Now

Shop
Not ready for the monthly commitment yet? No problem! You can also shop now and choose individual pet treats that your pup or cat would like to try!
If they like what we're offering (and we can promise they will) you're welcome to come back for more, and if you're up for it, we can make it "official" with a subscription!
Shop Now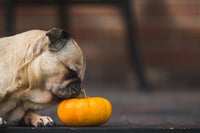 How many treats should your pet get?
Determine how many treats your fur'end should be getting, based on their size, age and general treat consumption. This will then help you determine how long a bag of treats should last your pet!
Subscribe or Shop
Choose a selection of treats that your fur-end would love and subscribe for a frequency that makes sense for your pup's treat consumption!
You can also try individual treat kits before subscribing, or subscribe to our assorted collection!
P.S. Treat flavours can be changed for future shipments :)
Let's Do It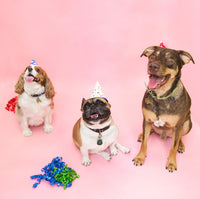 Enjoy baking with your pup & they'll enjoy the treat
Bake your D.I.Y. Pet Treats with your pup. All ingredients are included so you just have to mix and bake!
Then treat your fur-end with a treat they deserve! (Try not to steal any for yourself, even though we know they're hard to resist)