WHY ANI & FABI?
SIMPLE
All dry ingredients come pre-measured so all you need to do is BAKE!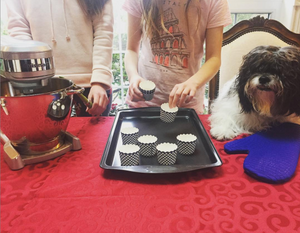 FUN
Baking should be a fun bonding activity for family and friends, and that is the inspiration behind our products!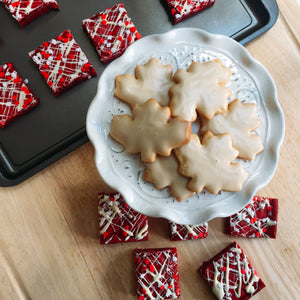 GOURMET
We deliver only the best ingredients & the most delicious and beautiful recipes!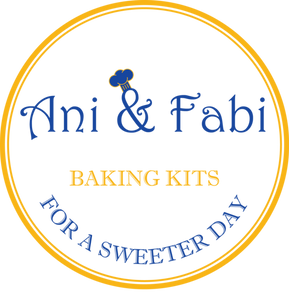 What are our bakers are saying...
My Ani & Fabi experience! I made the Dark Chocolate Sea Salt Brownies with Caramel which was absolutely DELICIOUS! This is the best idea for anyone that wants to bake (but hates racing around finding ingredients like me!) Great idea for a date night or if you are a Mom and want something different to do with your kids! I love it! My Mom and I had the best bonding time lol I am so happy this turned out!

SCENESFROMDINNER
The shortbread is so yummy, I accidentally put milk in the cookies, but hey still turned out fine! (Almond shortbread) It was so yummy! Seriously, so moist and delicious, and raspberry is my favourite! The process was super easy and fun, you guys are the best!

Lisa. H
Ani & Fabi paid me a visit! If you haven't tried their baking kits, I highly recommend! I like to believe that I am half decent at baking but I couldn't resist trying the Dark Chocolate Sea Salt Caramel Brownies with pecans… They not only taste AMAZING but they were very easy to make!... Thank you for the fab dessert!

Stephanie. P