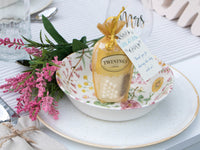 With the most important day of your life...
planned to the finest details, and played out as in a fairytale.
As the day draws to a close, you'll be happy to know the magic is not yet over for your guests, as you are sending them home with a thank you of magical sweetness!
Enjoy the experience long after the party...
Whether it's your favourite cookie or a cupcake synonymous with your wedding cake, it will be the perfect gift for your wonderful guests, who can enjoy the dessert long after the wedding, with fun and delicious, Ani & Fabi baking favours.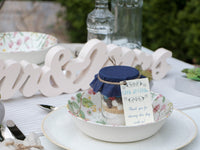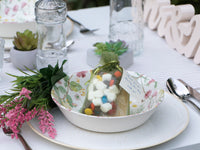 The day is all about YOU...
So we will work with you to develop the perfect dessert which will represent you!
From the flavours you choose, to the colour and style of the bow you tie on the top, we will make sure it is the cutest and most delicious favour to give.
Be sure to get something extra special for...
those who helped more along the way, or have had a bigger role in your life!
When time comes to say thank you, we can help here as well, with Ani & Fabi full size gourmet baking kits, which can be given as wonderful gifts or repeating subscriptions, delivering each month for as long as you please!
Say thank you now!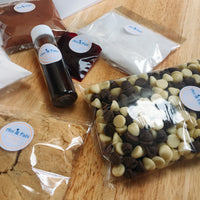 The sweetest thank you!
We understand that every detail matters on the day of your wedding, down to the farewell to those who celebrated with you!
So what better way to end the festivities, than with a sweet thank you, and a fun reminder of the time spent celebrating you!

Contact us today for a personalized solution